The first step is to install an app which is going to enable you to get connected to the free unlimited internet.
To install the app directly from this website, please
click here
To install the app from
Google Play Store
, please
click here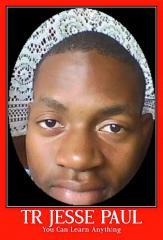 Hello there! My name is Mutumba Jesse Paul aka Fresh Teacher. I warmly welcome you to my educational site. Let me hope that you will enjoy all the services with which I shall provide you. Just in case you come across any mistake on this website, please don't hesitate to contact me. You can either give me a phone call or send me an SMS. Thanks in advance.